What Could Go Wrong? Common Problems with Arizona Roofs
Written By: HomeGuard HomeWarranty on June 27, 2023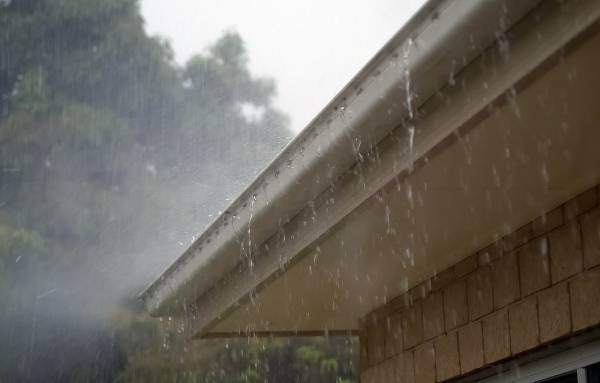 Common Problems with Arizona Roofs – Roof Warranty in Arizona
A good roof is probably the most important part of a home's structure. It provides structural strength and protects the home's occupants and belongings from the elements. When a roof is in good condition, it protects the home against heat, wind, rain, an unusual hailstorm, or any other severe weather outbreak. It prevents leaks from penetrating the home and causing mold, mildew, or other problems. It also provides thermal insulation against outside air temperatures, thus saving heating and cooling costs. A good roof enhances good curb appeal, thus increasing a home's value. To provide protection and peace of mind for homeowners, it is wise to get a home warranty with an Arizona roof protection plan. 
Roof Damage in Arizona
Roofs come commonly in four types: shingle, tile, foam, and metal. 
The most common source of roof damage in Arizona (no surprise here) is the combination of sun and heat damage. The sun and heat can weaken roofing materials and cause them to fail over time. And the sun's weakening effects make the roof more susceptible to damage from wind and heavy rain. Another cause of damage is called "thermal shock." This is when a hot roof cools quickly with a sudden rainstorm. Violent sudden storms, including hailstorms, can knock shingles or tiles loose, and tree branches can fall and damage a roof's covering. Walking on a roof can also cause serious damage. Debris and material build-up on a roof will cause moisture to accumulate and cause the roofing materials to degrade, or for moisture to penetrate the underlayment. 
Damage to slate or tile roofs can include cracked or broken tiles, or tiles that have slid out of position. Damage can also include deteriorating materials and an accumulation of debris in valley areas of the roof. 
Damage to shingle roofs can include blistering, curling, granule loss, or shedding of shingle layers. It can include shingle imperfections, missing shingles, and cracks in the sealant around roof penetrations. 
Damage to flat roofs with foam surfacing can include punctures or tears, and water ponding, followed by biological growth. Material degradation from continual exposure can include "roof sores" caused by the material shrinking and expanding, roof wrinkles, split seams, and roof blistering. 
Homeowners can protect their homes with an roof warranty in Arizona. 
How Does an Arizona Roof Protection Plan Protect Your Home
Roof repairs are typically very expensive, so it makes sense to have Arizona roof coverage. Homeowners insurance will generally cover the cost of repairing damage from accidental and catastrophic events like storms and tree damage. An Arizona roof warranty, typically added to a home protection plan, will address repairing roof leaks and save you from major repair costs.  
Choose Proven Home Warranty Expertise – Roof Warranty in Arizona
Contact HomeGuard HomeWarranty, Inc. for the best roof protection plan in Arizona. We offer a wide range of coverages with reliable protection through pride and integrity. We provide peace of mind for Arizona, California, and Nevada homeowners.