Common Oven Problems – How To & What It Will Cost to Fix Your Oven
Written By: HomeGuard HomeWarranty on May 18, 2023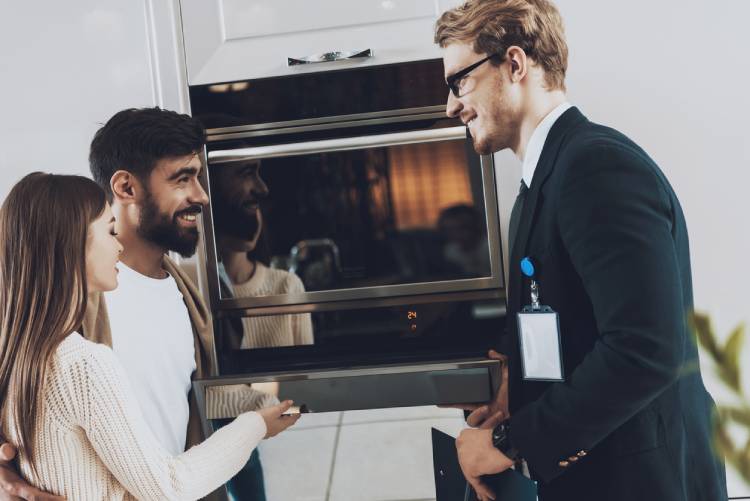 Appliance Protection Plans in Arizona – Simplify Your Life
Since oven problems are so disruptive, covering these appliances is one reason many people turn to our Arizona home warranty company. To help you diagnose your oven problems, this article lists some of the most common causes behind oven mishaps, and it gives costs estimates on having each fixed.
A Note of Caution
Repairing ovens yourself can be dangerous because fixes may involve electrical wiring, flammable fuel, and other dangerous elements. If a basic step like cleaning your oven doesn't clear up your issue, it's better to call in a pro for repairs.
Gas Burner Issues
Sometimes, because of igniter problems, gas burners fail to light. Angi's Ginny Bartolone estimates igniter repairs as running between $150 to $250. However, the issue may have a free fix that's worth trying first: thoroughly cleaning the burners, as excess debris can choke them out.
Electric Oven Malfunctions
If your electric oven isn't performing well — or working at all — the problem may be a blown fuse or damaged heating elements. Generally, most repairs specific to electric ovens run between $100 and $250. Prices may spike, though, if the problem is with an expensive component. One such problem easy to spot: a cracked glass stovetop. The oven may more or less keep functioning, but a damaged stovetop is a safety hazard that needs immediate attention, regardless of the cost. Repairs or a full replacement will cost between $150 and $800, per Bob Vila and Glenda Taylor.
The Door Doesn't Shut
Does your oven take a long time to heat internally, yet also spike the temperature in your kitchen? The problem may be that the door isn't sealing properly. Resolving this problem usually comes with a price tag between $100 and $400. Like several other oven issues, a broken door poses a safety threat, so it's advisable to get it fixed quickly. Having a proactive plan helps. For instance, so that they don't have to delay repairs for budget reasons, many homeowners invest in plans such as an Arizona appliance warranty.
The Oven Won't Clean Itself
Ovens' self-cleaning feature is a godsend for keeping the interior free of debris, but the feature can stop working properly under certain conditions. One symptom is smoke coming from the oven, as leftover food particles burn off. Sometimes, the amount of crumbs and ash in the oven simply overwhelms the appliance's self-cleaning ability, so cleaning the oven yourself may help. If more work is needed, homeowners without a warranty can expect to shell out between $100 and $600 for a professional repair.
Appliance Protection Plans in Arizona – Protecting Your Oven — And Your Wallet
Over-repair prices can vary greatly depending on your geographic area, the repair company, part supplies, and other factors. To take the unpredictable nature out of repairs, HomeGuard HomeWarranty offers appliance protection plans in Arizona, Nevada, and California. To learn more, please send us a message or give us a call.