How Much Should My Roof Repair Cost?
Written By: HomeGuard HomeWarranty on February 21, 2022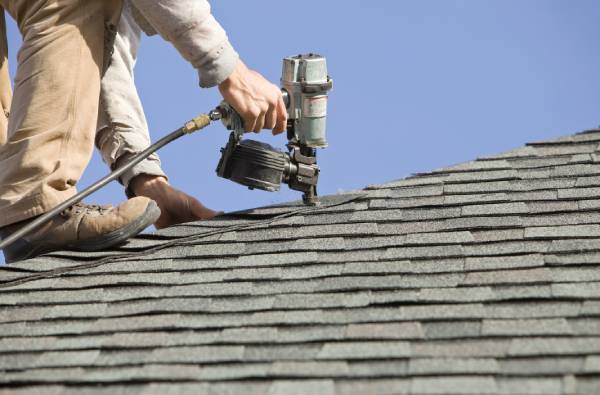 How Much Could Roof Repairs Cost Without Arizona Home Repair Coverage?
The roof of a home is crucial to the strength and durability of the structure. It is also one of the most expensive parts of a home, so it is important to keep the roof in great condition. To take care of roofing damage, it is valuable to have a strong Arizona home repair coverage plan. 
Signs You May Need Roof Repairs
It is important to look for signs that you may need roof repairs or replacement. Those signs include: 
Cracked, broken, or missing roofing materials.

 

Wear and tear around chimneys, vents, and pipes.

 

Missing or damaged flashing.

 

Damage from fallen tree limbs, wind, or critters.

 

Evidence of leaks or mold inside the home on the ceilings or walls.

 
If damage is evident, it can be very beneficial to have Arizona home warranty coverage to protect you against potentially expensive repair costs. 
Should I Repair or Replace My Roof?
The decision will depend on the extent of the damage to be addressed, whether the issue is a small leak or roofing material repair, or more extensive damage. The cost, and your decision, will also depend on the type of roofing materials used and the age of the roofing materials. To take care of needed roof repairs, a quality Arizona roof protection plan can save you some financial pain. 
How Much Should My Roof Repair Cost?
The cost to repair a roof in Arizona ranges from about $350 up to $2,500 depending on the type of roofing material used and the scope of the repairs. The average cost was reported to be about $715. In terms of materials, asphalt shingles are the least costly materials, with tile and slate up to three times the cost of asphalt shingles. The cost will also depend on how widespread the damage is, whether the flashing or other roofing elements need to be repaired or replaced, and how easy it is to access the damaged areas. A new tile roof can cost between $10,000 and $22,000. These costs can be remedied with quality Arizona home warranty coverage. 
Why a Home Warranty with a Roof Protection Plan Makes Sense
No roof lasts forever and damage can come without notice. Roof repairs or replacement can be very costly, so an Arizona home warranty with a roof protection plan can protect you against painful unexpected costs and economic woes and provide great peace of mind. 
Choose Proven Arizona Home Repair Coverage with HomeGuard HomeWarranty
Contact HomeGuard HomeWarranty, Inc. for the best home warranty services. We offer a wide range of coverages with reliable protection through pride and integrity. We provide peace of mind for Arizona, Nevada, and California homeowners.