HomeGuard HomeWarranty Shares Elder-Friendly Home Design Considerations
Written By: Ben on July 27, 2020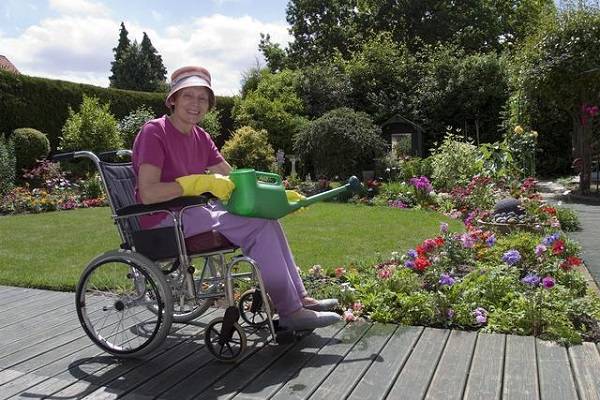 HomeGuard HomeWarranty in Arizona Shares Tips for Aging in Place
Aging in place isn't a new trend, but it is becoming more popular in remodeling as people try to find ways to stay in their own home as they age. Making your home handicap accessible not only makes it safer for your family, but it can also increase its curb appeal when you're ready to sell. Here are some tips from a top rated home warranty company in Arizona that are smart for homeowners of all ages.
Wheelchair Accessibility
Make entrances and exits easy to access for people in a wheelchair. Widen doors into the bathrooms, kitchen and other rooms. Your hallways may need to be wider, too. Consider how you would need to change things if you had to use a wheelchair. Don't forget to think about storage space that is often up high. If you're renovating your kitchen, you may want to consider lower countertops and knee space under the sink.
Bathroom Safety
Along with easy access to the shower, you'll want to think about how to be safe in the bathroom. Most people know that safety grab bars help with stability, but there are many other safety features to keep everyone safe. A single-handed faucet is good for preventing scalding. In the shower or bath, a pressure-balanced control works effectively. Some people with limited mobility can use a hand-held shower head more easily than one that is fixed. You may also want to install a shower bench. Another luxury item that makes bathrooms more comfortable is a heated floor.
Kitchen Appliances
If you're updating appliances, think about a side-by-side refrigerator and freezer to make accessibility less of an issue. Invest in ADA-compliant washers and dryers and wall ovens that are easily reached by a person in a wheelchair. Your home warranty company in Arizona offers protection on your appliances in case of unexpected breakdowns.
Give Your Hands a Break
Most people don't think twice about flipping on a lightswitch or opening a door handle. Arthritis can make those tasks challenging. Replace doorknobs with lever-style knobs. Install illuminated rocker switches for regular toggle switches. Remember to think about kitchen cupboard handles, too. Rails in the hallway and on stairs prevent falls and add stability.
Replace Flooring for Safety
Trips and slips are a big problem for seniors, so you need think about flooring. Use non-skid flooring for safety. Take out area rugs. If you must install carpet, go with low-pile to prevent canes or walkers from catching on the fibers. Nonskid mats can make the kitchen and other rooms safer.
Remodel With Aging in Place in Mind
As you plan remodels, talk to your local construction experts about aging in place to look at the newest technologies for homes.
Home Warranty Companies in Arizona Make Repairs and Maintenance a Breeze
Find the best home protection plan in Arizona to give you peace of mind for unexpected repairs. HomeGuard HomeWarranty offers a variety of home warranty plans to homeowners in California and Arizona, call 1-866-993-2301 or contact us today to learn more!