Will Your Roof Warranty Cover Damage and Other Issues?
Written By: HomeGuard HomeWarranty on September 19, 2022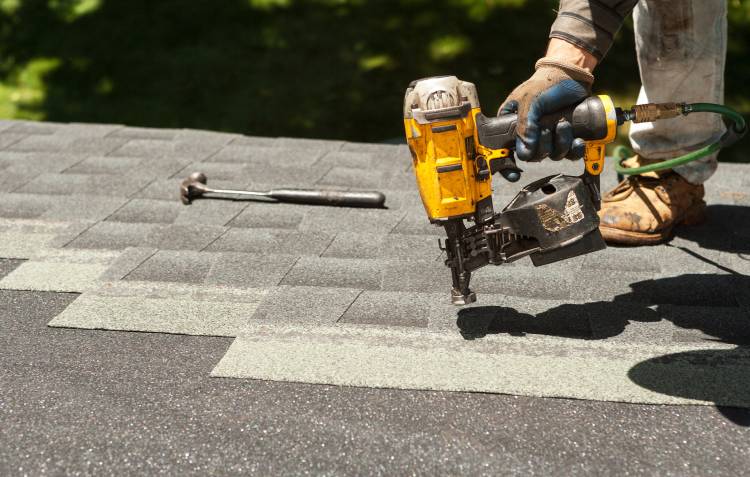 Will Your Roof Coverage in Arizona Cover Damage and Other Issues?
A new roof is a significant investment for a homeowner, and at some point, every home will need its roof replaced. No roof is inexpensive, which is one reason that a warranty is so useful. When you have a warranty for your roof, be sure you are clear about what is covered. You should also be aware of the kinds of things that will void your roof coverage in Arizona or California. Most importantly, when you invest in the most coverage possible, you can generally prevent having to pay the brunt of costly repairs yourself.
What Is Covered by Your Roof Warranty in California or Arizona?
Typically, a manufacturer's warranty for a new roof will guarantee against failure or defects in the materials. This type of guarantee is usually for the average lifespan of a new roof, which varies depending on the types of materials used. You should note that this sort of coverage does not include repairing normal wear and tear.
You might also want to request or negotiate an installation/contractor's warranty. This kind of agreement can vary greatly, but it generally covers the contractor/installer's work. Many of these warranties are good for only 10 years or less, but your contractor might offer one that extends for 25 years or even longer.
In cases of roof damage and roof leaks, you will need coverage from a homeowners policy and a home warranty. Your homeowners insurance is more likely to cover issues such as roof damage from a fallen tree branch, for example. A home warranty is typically meant to cover a roof leak from rain as a result of normal wear and tear.
What Will Void Your Roof Warranty in Arizona or California?
You should always go over the terms of a warranty before you sign it, so you know what to expect when the coverage is needed.
While a manufacturer's guarantee does protect the homeowner from the cost of defects and failure, such a warranty may be considered void in certain situations. If the materials were not installed correctly, the warranty may not cover the cost of correction.
Additionally, proper maintenance is critical to ensure coverage by the manufacturer. You might be required to provide adequate roof ventilation. You will usually need to make sure that the roof is inspected and cleaned regularly. However, there could be restrictions regarding some types of maintenance techniques, such as power washing.
Also, keep in mind that there may be a stipulation about who can perform maintenance and repairs to your roof. Hiring an unapproved contractor or doing the work yourself might void a contractor's warranty.
Other things that could void a roof warranty or affect home warranty coverage include re-roofing (layering over an existing roof), using spray foam on the sheathing, and installing a skylight, satellite dish, or solar panels.
Enhance Your Roof Coverage in Arizona with a HomeGuard Home Warranty
By investing in the widest possible range of roof coverage in Arizona or California, you can likely avoid paying for expensive repairs by yourself. This may include not only the manufacturer's warranty, but also an installation/contractor's warranty, homeowners insurance, and a home warranty that covers roof leak damage. In the case of unforeseen emergencies and repairs, you could avoid much expense by securing the additional coverage options now.
Need a Roof Warranty in California or Appliance Protection?
Call HomeGuard Inc. for more information at 1-866-993-2301, or feel free to use our quick online contact form today.